Menu
Home Page
Officers
History
Photo Gallery
News / Events
Services / Links
Plants / Animals
Archive
About Us
Contact Us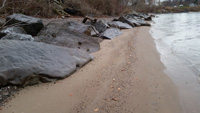 News & Events!
(for Home owners and invited guests only)
Homeowners Association Info:

Photo Gallery is down. I am making a new one. I hope to have it up soon. Thanks for your patience!

Beechwood State Park Assessment and Recommendations
This report discusses the current conditions at Beechwood State Park and offers recommendations on how to turn the park into a community focal point. The Park's history as a Girl Scout camp has created strong connection with the local community and there is much interest in maintaining and enhancing this cultural connection. The recommendations focus on connecting people, especially youths, with the cultural history of the area and to the natural environment in which Beechwood exists.

Sprongs Bluff By-Laws:

Here are the Bylaws Adopted July 2, 2016, just click here for a pdf download.


Dues Notice 2017 - 2018:
Here is the Dues Notice for the fiscal year 2017 - 2018 click here for a pdf download.


Annual Meeting Minutes:
Here are the Annual Meeting Minutes from 7.2.2016 click here for a pdf download.

Just click here for the
Newletter and Dues Notice Archive
If you are interested in any information from past years and have not already received them, I will see if I have the informaiton you are looking for. Give us a call at 315-553-2287 or email me at a.marie@lichti.com or look at the Newletter and Dues Notice Archive page.