Menu
Home Page
Officers
History
Photo Gallery
Members Area
Services / Links
Plants / Animals
Archive
About Us
Contact Us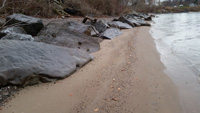 About Us!
The Authors of this webpage are
Lichti International.
We moved from Neustadt an der Weinstrasse, Germany to Sodus, New York in January 2008. Our Business started there in Germany. Neustadt an der Weinstrasse translates to "New City on the Wine Road". Only thing that is new about the town is the Weather. We hope that you enjoy this webpage and we hope that you can contribute any information about the Bluff to us. Hope to hear from a you soon.