Menu
Home Page
Officers
History
Photo Gallery
Members Area
Services / Links
Plants / Animals
Archive
About Us
Contact Us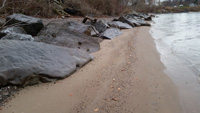 Welcome to Sprongs Bluff!
Welcome to the Sprongs Bluff Landowners Association Website!

Sprongs Bluff is a quiet community in Wayne County, NY located on the shores of Lake Ontario just north of the Village of Sodus. It consists of 49 homes surrounded with tall trees and open spaces.

This site has been set up for the information and use of past, present and future Sprongs Bluff homeowners.

Navigation of this Web site is very easy and straight forward. The tabs at the top of the pages can be clicked on to open a new page or group of pages. Numerous links have been embedded within the text on various pages. Clicking on these will lead you to additional related information or another area. You will find current announcements of interest to Sprongs Bluff residents. If you have any questions about this Web site, please email the Sprongs Bluff contact. Here is the link to email Amy Lichti a.marie@lichti.com Again, welcome to our Website. We hope you find it interesting and helpful.
---